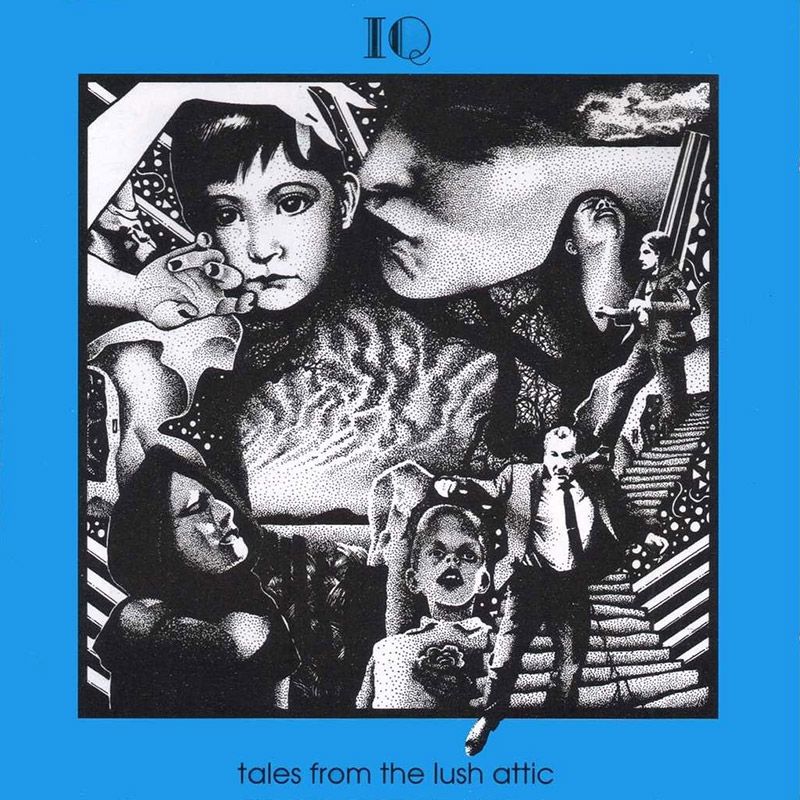 In 1983, the post 70's progressive rock bands was a rare reality belonging mainly to MARILLION and TWELFTH NIGHT. IQ started in 1983 with this album. Instantly, they got attention from serious prog fans, because of their modern continuity of GENESIS, through a very rebel rythmic rock sound!
Side 1 has an epic track named "The Last Human Gateway", lasting near 20 minutes. It is a very progressive track, reminding me PINK FLOYD's "Animals" and GENESIS of the GABRIEL- era, with some slightly punk beat and rebel guitar riffs. The next track, "Through the Corridors", unfortunately, is very short, but I really like its real GENESIS sound: very melodic and pleasant to listen.
Side 2 is VERY interesting: The first track, "Awake & Nervous", has excellent drums parts and moog melodies, and again, it definitely sounds like early GENESIS. The next track, "My Baby Treats Me Right 'Cos I'm A Hard Lovin' Man All Night Long" is a dramatic & passionate piano solo, a bit like Eddie Jobson's "Prelude" on his Green album, but obviously less good than Jobson's outstanding solo. The most impressive track of the album is the next track, "The Enemy Smacks": WOW! They really get their trademark here! Everything is complex, incisive and progressive! It seems the track is better recorded than the other ones. The guitar is much more melodic, better sounding, and the miscellaneous keyboards are quite better arranged. The instruments on this track are also more fully interlocking, and the fast & changing drums never stop to impress! There is even a punk part, with an insane rythmic & rebel guitar sounding like on KING CRIMSON's "Sailor's Tale"!! Then, it continues with amazing and unforgettable electric guitar arrangements, often in the form of VERY melodic and passionate solos! Seriously, this track is one of their best ones: 13 minutes of INTENSE music!
HIGHLY RECOMMENDED!
Greenback
www.progarchives.com
TALES FROM THE LUSH ATTIC
The Last Human Gateway
Through The Corridors
Awake And Nervous
My Baby Treats Me Right 'Cos I'm A Hard Lovin' Man All Night Long
The Enemy Smacks
---
---