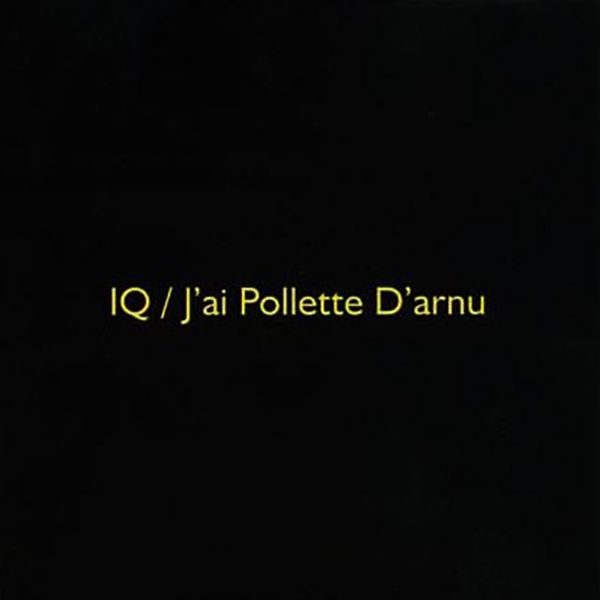 Despite sound quality and mixing, this album is musically excellent. For those of you who love the band, it's your chance to enjoy the voice of Paul Menel because he sung on majority of tracks presented here - only one song which features Peter Nichols as lead vocalist, i.e trak 4 "Dans Le Parc Du Chateau Noir". This track is actually also available at remastered edition of The Wake CD. I personally enjoy this album veru much because I can see the difference of Paul and Peter's voice which in a glance they sound very similar. Try the opening track "It All Stops Here" (7:40) where Paul demonstrates his capability in singing through wonderful vocal at intro part. This track is interesting as far as structure concern because it comprises multi styles with changing mood. You can find an early Genesis sound with this track. This track was recorded at Rockfield Studio, Feb 86, issued as one side of a shaped picture disc which had a limited run of two thousand copies.
"Sera Sera" was originally intended as B side of "Drive On" 12 inch which never saw the light of day. It demonstrates a nice combination of acoustic guitar and vocal with some flute-like sound - a mellow one. The band's title tracl "Intelligence Quotient » (7:33) is a nice composition with some classical music touch through a combination of keyboard and acoustic guitar - during opening. The song is quite melodic with many soft keyboard sound. Well guys. I really enjoy this track because of its strong composition and nice melody - even though the sonic quality is not good. The melody and the Hackettian guitar are really killing! This song demonstrates the sound of IQ! It was recorded at the same period with "It All Stops Here" at the same studio.
I have been familiar with "Dans Le Parc Du Chateau Noir" (7:38) through my "The Wake" CD which contains this track as bonus. Structurally, this is a very strong track with changing moods and tempos. You may find some soft keyboard sound in certain segment in the middle where it does sound similar with the opening part of "Beat The Drum" by Pallas. The organ solo sound in the middle is so rewarding as well.
Track 5 to 8 are basically live tracks with Menel as lead vocal. "Medley" comprises parts of classic tracks: The Last Human Gateway - Outer Limits - It All Stops Here - The Enemy Smack taken from Bristol, June 89. It's an excellent medley. "Common Ground" (6:56) was recorded live at Manchester, June 89. "Promises" (7:06) from Nomzamo album was recorded differently than studio version from Manchester, June 89. It surprises me that the track starts differently and in the middle of the track there is a "disco" version. "Wurensh" (8:35) was recorded at Birmingham, June 89.
If you are an IQ fan, this album is a MUST. But if you are a beginner with IQ, I would not recommend this album as your first experience, you must try other albums like "Subterranea" or "ever" or "Dark Matter" or "The Seventh House" or "The Wake". If you enjoy early Genesis, you would love this album. Forgive the sonic quality. I heard that this CD is now OOP (out of print) - so you may find the used one. I got this CD in 1999. Recommended. I don't understand if people do not enjoy the music of IQ. Keep on proggin' ..!
Peace on earth and mercy mild - GW.
Gatot
www.progarchives.com
J'ai Pollette D'arnu
It All Stops Here
Sera Sera
Intelligence Quotient
Dans Le Parc Du Chateau Noir
medley:
the last human gateway
outer limits
it all stops here
the enemy smacks
Common Ground
Promises
Wurensh
---
---