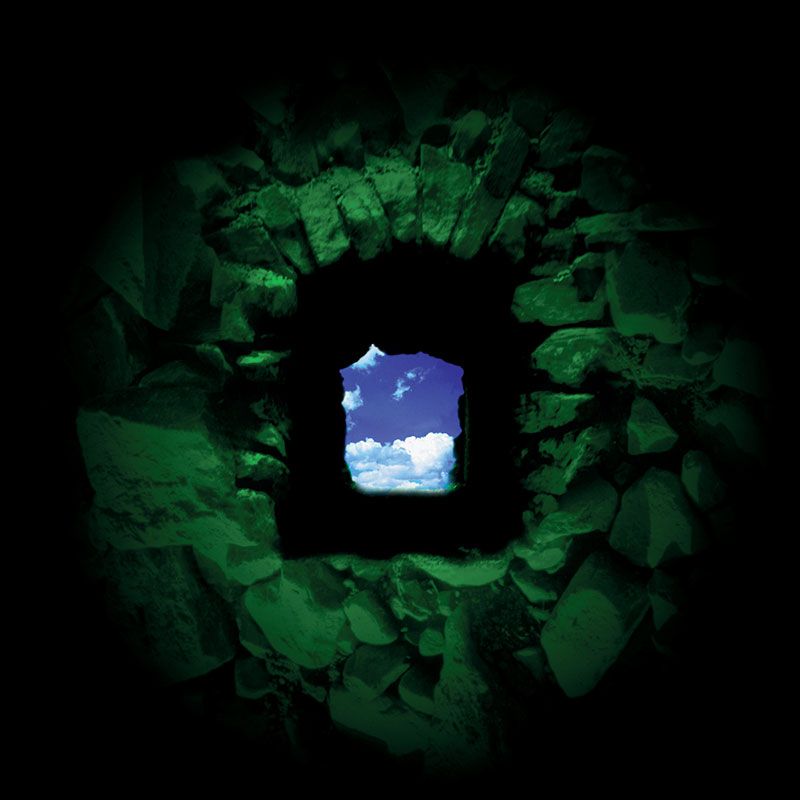 This is the live performance of the studio album "Subterranea". There are not really perceptible difference, maybe just that the sound is heavier. So, the review is the same as Subterranea":
WOWWWW! What a GREAT album! Please, stop pretending that this album is a "Lamb Lies Down on Broadway" clone! Apart the fact that it lasts around 100 minutes and that it is a concept album too, "Subterranea" is a totally different album.
Near 20 tracks, most of them are not epic, except "Narrow Margin", which lasts around 20 minutes. The album must preferably be listened in its entirety: there are some variations on the same theme. All the tracks have something interesting. the tracks are not extremely complex, but the ambience & atmospheres created are really pleasant and addictive, and the tracks are really progressive, never monotonous. Martin Orford uses an omnipresent organ, but, unlike MARILLION - "Brave", it never sounds outdated. He often plays addictive fresh piano parts. His ultra modern keyboards can be very floating and atmospheric, often having the New Age style, like on "Tunnel Vision", "Sense of Sanity" and "The Other Side". Many tracks are really rythmic, almost prog hard rock, followed by fresh, dreamy & emotional ambient pauses. The electric guitar is very rythmic, having many melodic solos like on the "Ever" album. There are some excellent acoustic guitars too, which are absolutely relevant with the modern & fresh overall sound. The bass is excellent, and Jowitt sometimes plays a VERY pleasant fretless bass, like on "Speak My Name" and "Capricorn". Peter Nicholls sings well, and he does not "MEOW" his voice like on the "Ever" album. Paul Cook plays excellent slow drums parts, which is really appreciated, avoiding to sound too fast for the slow rhythm: Nevertheless his parts are never dull and never simple. One must mention some great sentimental saxophone parts, like on "Capricorn", fitting VERY well with the modern IQ sound. The moving textures involved are REALLY accessible: this record is easy to listen! The tracks are not really depressing, much less than MARILLION - "Brave". All the instruments are well synchronized, and they work together, for the song, not trying to steal the show. As if all these perfect tracks were not enough, IQ managed to end it with a throbbing ultra epic masterpiece named "Narrow Margin"! This extremely well made track will remind you some parts of GENESIS (GABRIEL-era), especially "Watcher of the Skies". IQ is a band that has always progressed, and it seems they are now at their best! Finally, "Subterranea" has similitudes with the records "Ever" and "Seventh House"; however I find "Subterranea" more accessible! Definitely one of the best prog albums of the 90's.
EXTREMELY RECOMMENDED!
Greenback
www.progarchives.com
Subterranea: The Concert
Disc 1:
Overture
Provider
Subterranea
Sleepless Incidental
Failsafe
Speak My Name
Tunnel Vision
Infernal Chorus
King Of Fools
The Sense In Sanity
State Of Mine
Disc 2:
Laid Low
Breathtaker
Capricorn
The Other Side
Unsolid Ground
Somewhere In Time
High Waters
The Narrow Margin
---
---