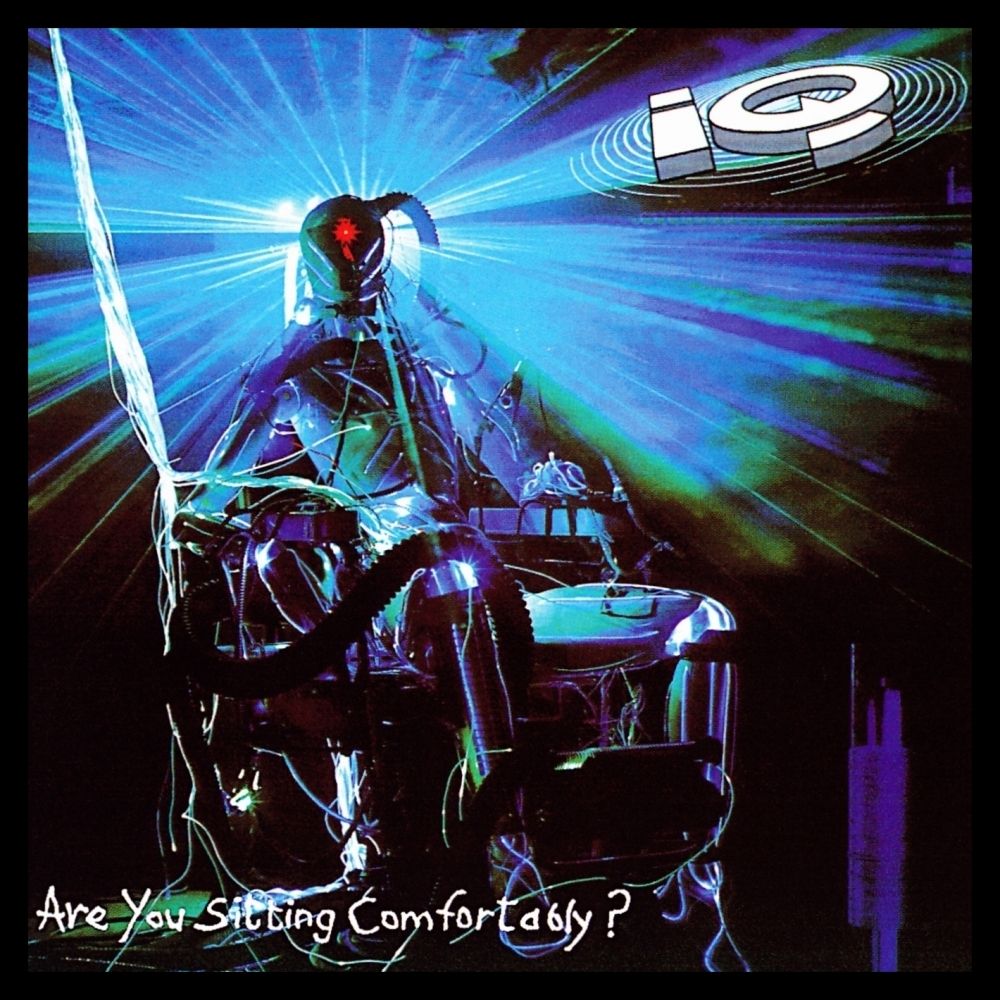 Are You Sitting Comfortably? was the second out of two albums that IQ made with lead vocalist Paul Menel in the 80's. This second album with Menel is usually lumped together with Nomzamo which was the first album with him on vocals, but to my ears these two albums are very different from each other. I strongly prefer the present one over the first one. Given how different this album is from the rest of IQ's entire output, it is not surprising that it received (and continues to receive) a rather lukewarm reception from the fans. And I can certainly understand why most hard core IQ fans would dislike this album. But for me, who is admittedly not a very big fan of the band, Are You Sitting Comfortably? is actually one of the band's better efforts, at least up to that point! But it must be judged for what it is and not in direct comparison with previous or later IQ albums. I must emphasize again how different this album is from your usual IQ fare, it is much more Crossover Prog than it is Neo-Prog; more catchy and energetic and less melancholic. I'm often reminded of the band It Bites while listening to this album. If you like It Bites, and high quality Pop Prog in general, it is likely that you will like this album.
The Pop Prog doesn't start immediately, however. First, we get the excellent Rock anthem War Heroes, which is the highlight of the album for me and one that I liked instantly. It begins with quiet keyboards in the Marillion Seasons End vein and some tasteful acoustic guitar licks and discrete tribal rhythms and then it builds from there to a great chorus and electric guitar lines. Paul Menel is a great vocalist and he really comes to his right on this great opening track. Then the Pop starts with songs like Drive On and Sold On You which are very similar in style to the aforementioned band It Bites. As such these tunes are not everyone's cup of tea, very, very 80's! The ten minute, two-part Nostalgia/Falling Apart At The Seams is more progressive but it has again a very It Bites-like chorus. This one was later played live by the band after Peter Nicholls had returned to the fold following the Ever album.
The ballad Through My Fingers is, on the other hand, a bit dull and sounds like something that Tony Banks would have put on his 80's/90's adult contemporary solo albums. The definitive low point of the album for me. In 1991 the band released a compilation album of unreleased tracks called J'ai Polette d'Arnu (I assume it's French, but I have no idea what it means) which was the last thing the band did while Paul Menel was still in the band. On this compilation there is a ballad called Sera Sera which is much better than this. One wishes that the worst couple songs from Are You Sitting Comfortably? would have been replaced by the best ones from J'ai Polette d'Arnu including the brilliant It All Stops Here. That would have made a much better album, I'm sure!
The strangely titled Wurensh, is again more progressive and brings things back on track again. The album closes with Nothing At All of which a live version forms the bonus track on the CD.
Overall, this is a good but somewhat uneven album that stands out from the rest of IQ's works in not sounding very much like IQ as we know them
SouthSideoftheSky
www.progarchives.com
ARE YOU SITTING COMFORTABLY?
War Heroes
Drive On
Nostalgia
Falling Apart At The Seams
Sold On You
Through My Fingers
Wurensh
Nothing At All
---
---