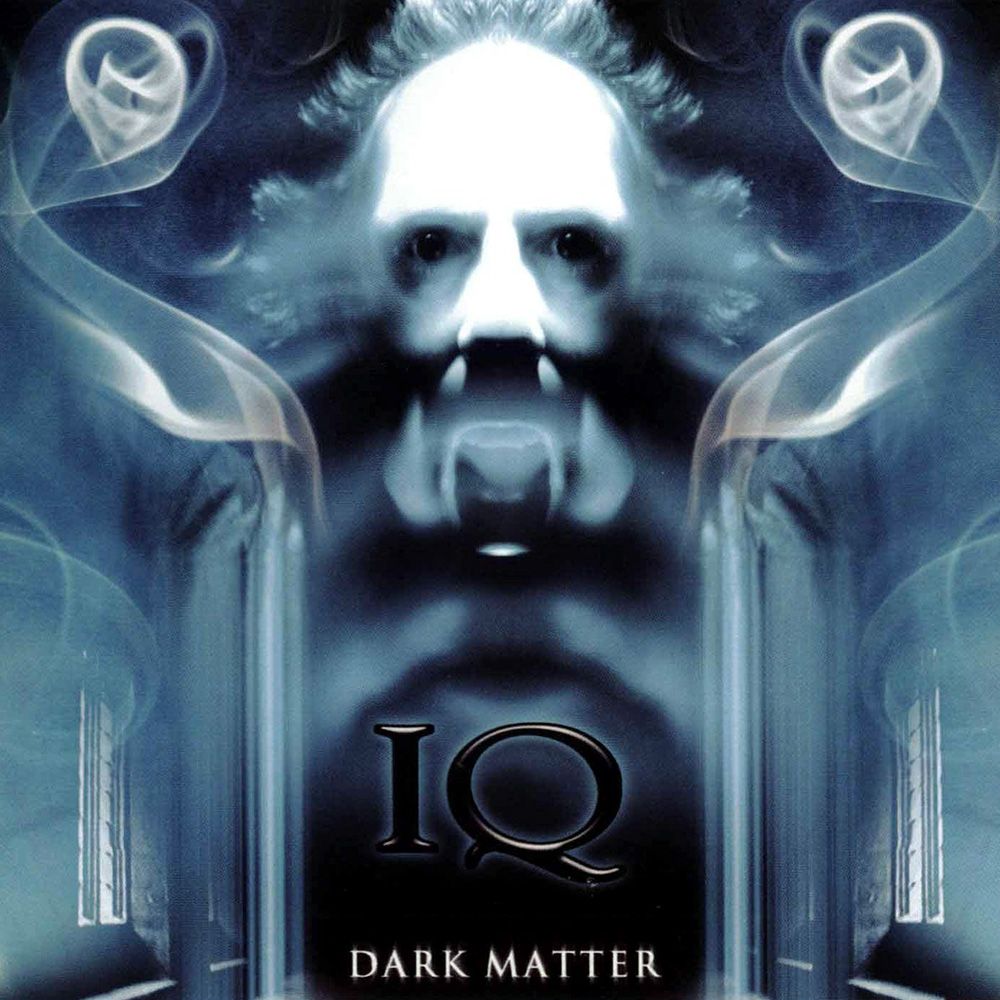 Dark matter was the first IQ album I heard, and it instantly grabbed me. I wondered WHY I had never heard of them before. Neo-Prog was never my thing, I was more into the Classic Progressive bands of the late 60's and 70's. Noe-Prog is STILL not my thing, EXCEPT for this band, and Dark Matter is where it all started for me. In fact, with this album, every other IQ album fall short. This is THE IQ album. Sure, Subterranea, Seveth House and Frequency are great albums, but they just cannot compete with Dark Matter, which set the IQ standard for me.
NO weak spots here, EVERY track is brilliant, production's great, great lyrics, great vocals, great feel & mood through the entire album. This is maybe the darkest IQ ever got, but that's a GOOD thing. Nicholls voice is very expressive, sometimes sad, sometimes very dark & twisted. Very Genesis Peter Gabriel-era singing on this album, especially on "Harvest of souls", and that's also a good thing since I'm a Genesis Gabriel-era fan.
"Sacred Sound" is a great opener & classic IQ, with lots of parts & odd timesignatures. Love Nicholls vocals here. Excellent middle part were the Church-organ takes over, followed by an excellent keyboard solo.
"Red Dust Shadow" is another great song. I get a Pink Floyd-vibe from this one, especially on the chorus guitar riff, that is very much like "In the flesh"-mode. Great sad lyrics & mood through the whole song, and an outstanding Mellotron 3violin- solo a la Genesis' "Seven stones" Mellotron solo.
"You Never Will" is one of my favorites on the album. Again very dark & melacholic, with great Mellotron through the most of the song. Love the clock ticking. Great effect.
In "Born Brilliant" we find IQ in Pink Floyd-mode again. I get a "Velcome to the machine"-vibe here, and great psychedelic guitar soloing from Holmes. Love Orford's dark 8Chior Mellotron playing in the background.
And then finally "Harvest of Souls", which is the albums epic and centerpiece. Respect guys, respect. I take off my hat for this one. It is their "Suppers Ready" and "Echoes", and a stunning finale to a perfect album. Nicholls sometimes sounds excactly like Peter Gabriel in some places. I remember listening to it the first couple of times, wondering if they actually had Peter Gabriel as a guest vocalist on some of the parts. Every musician shines on this one, especially Nicholls & Orford. Great vocals & excellent Mellotron playing here.
Overall, NO weak spots, and a masterpiece of an album. Not just an essential album in Neo-Prog, but Prog in general.
Moonstone
www.progarchives.com
DARK MATTER
Sacred Sound
Red Dust Shadow
You Never Will
Born Brilliant
Harvest Of Souls
---
---