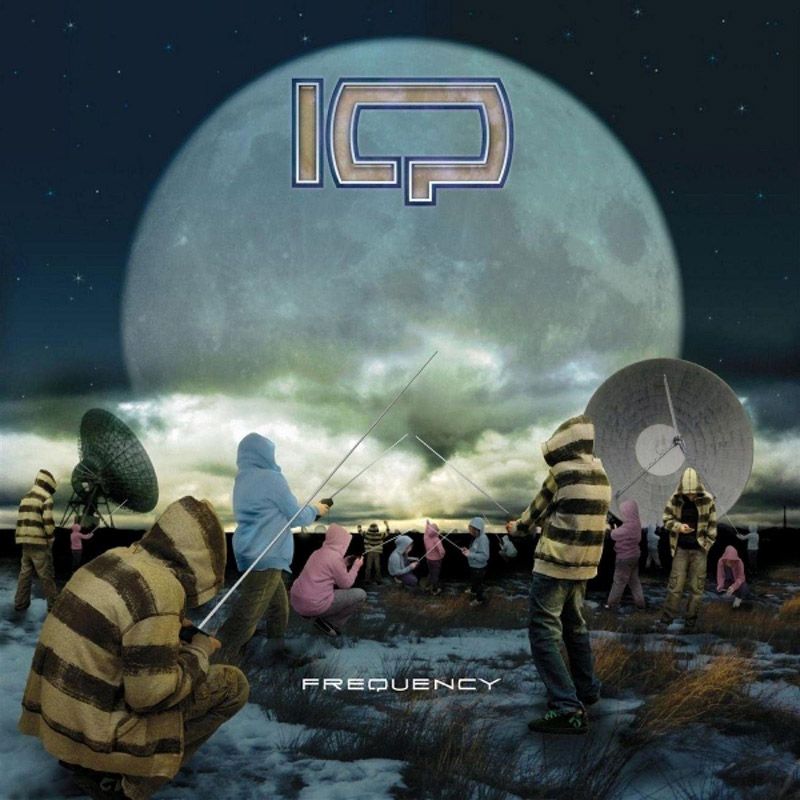 IQ and I go a long way back. I think it must have been 1993 when I first heard of them and when I came in touch with Ever. Several albums followed soon after that and in 1994 I saw them live for the first time during the now legendary Ever Tour. That was in the Netherlands where they headlined the Planet Pul Festival in Uden. Before the gig I spoke with Martin & John and they became the first 2 Prog musicians I ever interviewed. A fantastic experience, we thought back then, and we just had such a great time..John & Martin really are such good guys and we came across each other quite a few time more after that...ofcourse always having fun. The concert after that...mainly like it's been documented on Forever live was an unforgetable experience...,Something that is still is my memory so clear is that extremely amazing version of The Enemy Smacks...that was played in full glory and included a piece of theatrics that we only have seen before with Peter Gabriel when he was still playing with Genesis. Also, what was really amazing was the version they played of The Darkest Hour, a song that was played with a very amazing into that sounded so much better than the studioversion......
After that many concerts followed..always having fun, and were treated on some truely good concerts. Over the years I have seen them perform, most of their classics and Im happy for that. However......I was very sad to hear that Martin Orford decided to leave the band, while Coockie already had decided to leave earlier.
Now 2 members are gone and we are in 2009. After Dark Matter IQ finally dared to release a new album and I'm happy that they did. Right from the opening the album blew me of my socks and I was struck by the share quality that IQ is spreading around here. I thought the loss of Orford would be really great but in fact, it's not....The album has some truly beautifull keyparts, sensitive in time but boombastic and fully blown in other times. Another thing here is that Holmes seems to take a much more prominent position here (remarkable right from the first track) and gives us a couple of very good solo's here. The last person I think that should be mentioned is Peter Nichols, is it just me...or is it really true that this guy is getting better and better everytime they release a new album. I re-listened Dark Matter, Seventh House, but I cannot remember I ever have been so touched by his vocals ever since Subterranea, so clear, so pure...........what a delight to listen to.
It's not very difficult to recomand this album to all prog-lovers. Its simply and clearly the best prog album release of this year if you ask me. Even if other's think about that differently, I'm still sure that this album is pre-determened to end up high in the yearlists of 2009, unless ofcourse a miracle is happening.
Daniel1974nl
www.progarchives.com
FREQUENCY
Frequency
Life Support
Stronger Than Friction
One Fatal Mistake
Ryker Skies
The Province
Closer
---
---