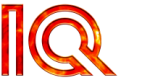 Subterranea Live Vinyl Update
17 July 2022
---
We've literally* had a billion enquiries about this release so we thought we'd provide an update. After nearly a year we're still waiting for news from the pressing plant about when a slot may become available! We're thinking this is really too long to wait, so we're currently checking out some alternative companies to work with. As soon as we have more info we'll get back to you, and once we have an actual delivery date we'll put it up for presale.
Thanks for your patience with this one - we know its taking a long time, but we think its gonna be an amazing release.
* figures may vary slightly.