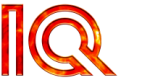 Subterranea Live At De Boerderij - Vinyl
02 May 2022
---
We're getting rather excited about the imminent (hopefully) arrival of the triple vinyl release of 'Subterranea' live at De Boerderij. This gorgeous package includes a triple gatefold sleeve featuring the prison bars on the front cover with a nifty 'die-cut' in between the bars (creating gaps in the cover so you can see the inner sleeve below). Pressed on three different colours of marbled vinyl, each disc has its own printed inner sleeve which shows through the bars of the front cover when placed in the first fold of the gatefold, essentially creating six different front covers!
To add to all this gorgeousness the package also comes with a six page full colour lyric sheet featuring, er, the lyrics and the story of the show by Peter Nicholls.
We know you're going to love this release - once we get confirmation of a delivery date we'll add it to the IQ web store as a pre-sale.