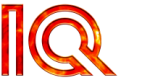 David Bowie 1947 - 2016
11 January 2016
---
There can be very few adjectives I could find to describe David Bowie that haven't been used by countless people the world over, upon the announcement of his tragic and untimely death.
He was without doubt a supremely gifted songwriter and enormously charismatic performer, a prodigiously talented and courageous cultural innovator with an insatiable appetite for experimentation and risk-taking. Perhaps above all, though, he was quite simply the most accomplished and versatile singer of his generation, a renowned one-take wonder, thanks to his self-confessed notoriously short attention span in the studio. What a voice. Listen to 'Life On Mars?', 'Five Years', 'The Jean Genie', 'Wild Is The Wind', 'China Girl', the list of classic songs and astounding vocal performances goes on and on. It's an untouchable body of work that will never be rivalled.
Who else but Bowie could still surprise and delight us with a startling, experimental new album, 'Blackstar', released on his 69th birthday, mere days before he passed away? His voice is magnificently strong and controlled, emotive and utterly unique, shining as brightly as ever on 'Lazarus', 'I Can't Give Everything Away' and the compelling title track.
Like so many of my age, glued to 'Top Of The Pops' on Thursday evenings, I remember his landmark performance of 'Starman' in 1972, this strikingly beautiful otherworldly creature who took us all by surprise and opened the door to a previously unimagined world of possibilities. I avidly followed his every move in the years that followed, buying each new album he released and seeing him live several times. He was my favourite singer.  
Everyone will have a favourite Bowie album. For me, it's 'Diamond Dogs', a dense, atmospheric, spine-tingling work, as fresh today as it was when it was originally released in 1974.
There's a wonderful photo taken at The Marquee on Wardour Street, when Bowie was filming 'The 1980 Floor Show' there in 1973. He's sitting backstage in the tiny dressing room, a room that we squeezed into many times when we played there in the 1980s. I love that we occupied the space where he'd been several years earlier.     
The world has lost a true original, a master of his craft and a genius who inspired thousands of musicians. I'm deeply saddened that we are without him but I take some comfort in the knowledge that his talent and influence will endure for generations to come and that I had the great good fortune to be alive on the planet at the same time as an extraordinarily brilliant artist.
Peter