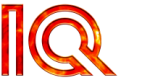 Tales From The Lush Attic 2013 Remix Now Available
21 January 2013
---
Tales From The Lush Attic 2013 Remix Released Today
The CD/DVD package of the 30th Anniversary Collector's Edition is now availlable via the IQ Online Store.

A vinyl edition will be made available in due course but once again, we are having quality control issues with the pressings.

We want to be 100% sure that the quality of the pressings are good enough to send out to you. We'll keep you updated on progress via this website.