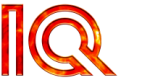 Scoring The Angels - 'The Wake' 25th Anniversary
04 March 2010
---
2010 marks the 25th anniversary of the release of 'The Wake' by IQ, hailed by many as the defining album of the 1980s progressive rock movement.
To celebrate the occasion, GEP are releasing a Definitive Edition of 'The Wake', a 2-CD set featuring the original album remastered, along with a series of demos and previously unheard studio outtakes.

A Deluxe Edition 4-disc set will also include an extensive booklet, further demos and studio outtakes, work-in-progress mixes, a DVD of live footage from 1984 (the earliest surviving live film of IQ), band commentary and more. Details are still being finalised.

To support this release, IQ will be playing a series of live dates in 2010 during which they will perform 'The Wake' in its entirety for the first time.