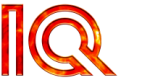 Cookie to leave IQ
10 February 2005
---
It is with enormous sadness that we have to announce Paul Cook's decision to leave IQ.
His solid and inventive drumming has been the backbone of the band for 23 years and it goes without saying that Mike, Martin, Peter and John are all extremely sorry to see him go. Cookie's departure marks the end of a long and illustrious era for IQ and the start of a challenging new phase. Here are some words from Cookie himself:

"Dear all,

After what seems like a lifetime with the band, I find myself in need of a change of life so I'm off to the highlands of Scotland to roam about a bit and generally find myself!!! Sarah and I will be moving to the far north to pursue a hunting, fishing and shooting kind of life - probably. I wish the band and my successor all the best for the future.

Cookie"

The live dates in July will be Cookie's final appearances with IQ. We have been in contact with possible replacements but if anyone out there feels they might have what it takes to occupy Cookie's drum stool, we would be very interested to hear samples of your work. Please send CDs, tapes or wax cylinders, together with some information about yourself, to:

Random Potato Inc, 5 St Paul's Terrace, 82 Northwood Street, Birmingham B3 1TH.

Official auditions will be lined up at the earliest opportunity.