iCrew
"We're blessed to have not only the best and most resourceful crew in the world but also the greatest friends, without whom we couldn't do what we do onstage. That's why I ask the audience at every live show to join the five of us in thanking them. We're eternally grateful to all crew members, past and present, who have played their part in making the IQ family such a longstanding and truly special collection of people.

Let's meet the amazing iCrew…"
Peter Nicholls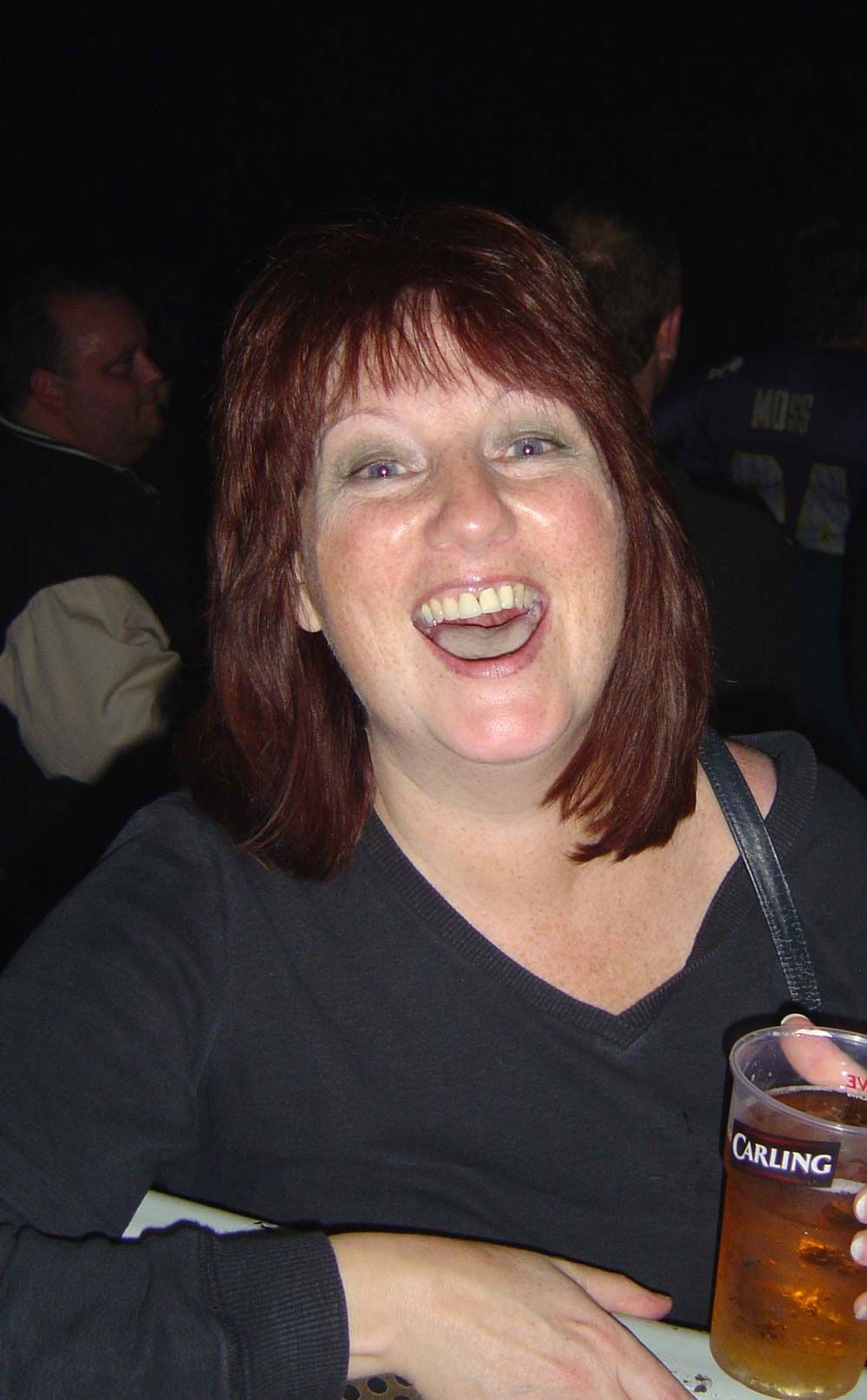 Anne
Merchandise and Tour Mum
iCrew Since 1981
---
"Without Anne, nobody would have any IQ CDs or t-shirts, thus super important!"
---
Where to start? Does it count that back in the 70s I used to carry Mike's double neck guitar over to the drama studio in Redbridge school for The Lens to practice? I can remember Niall Hayden playing the drums and afterwards swinging round the overhead walkway after getting a particularly difficult bit right.

I've been working with the band ever since, either as The Lens or later when they became IQ. I remember sitting in the Joiners Arms pub in Southampton selling their very first cassette and thinking that £1 seemed quite a lot. Over the years I've taken time away from the band to be with my family (unfortunately 2 children don't automatically raise themselves - who'd have thought?) so there have been periods when I didn't go out with the boys, but since around the year 2000 I've been IQ's full time merch lady.

We've all been very lucky in that we've managed to see so much of the world touring with IQ and have made loads of friends because of it. I also work for GEP (the label associated with IQ) so there's never any problem getting time off when needed - In fact, my boss insists on it! It helps that he's Mike Holmes and also happens to be my brother 😊
When i'm not listening to IQ...
Steely Dan (of course)
George Michael
Cherry Ghost
James Taylor
The Beatles
Bryan Ferry
The Carpenters
The Eagles
Neil Young
The Kinks and Prince to name just a few.
---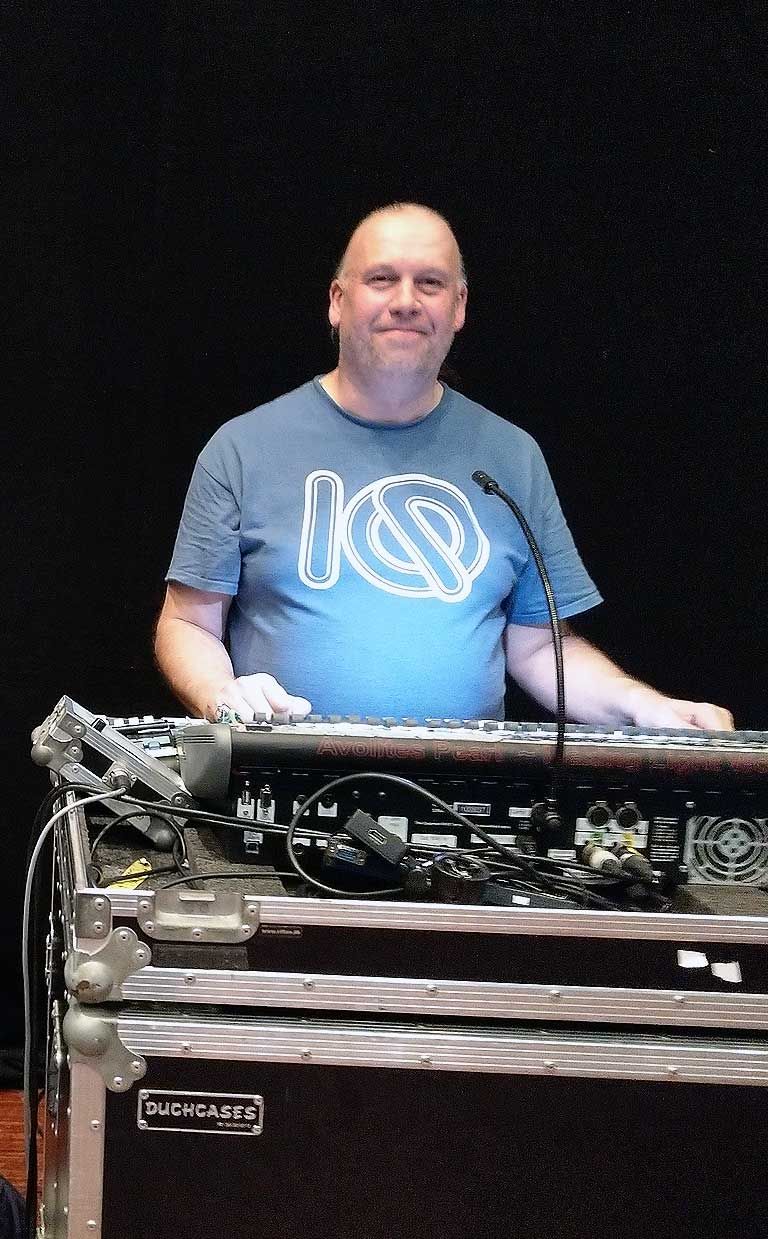 Lol
Lighting Designer
iCrew Since 1983
---
"IQ's Anecdote Tech, guaranteed to be able to produce a fascinating and witty anecdote about anything on demand, usually involving a tenuous Led Zeppelin reference. Also does lighting."
---
I am the lighting man and also rig the projection equipment.

I first heard IQ on the pirate radio station Alice's Restaurant in 1982 and a few weeks later, while trying to get into the Marquee to see Genesis(!), met Mike and Pete who gave me a leaflet with a list of upcoming gigs. I didn't manage to see them until the start of 83 when they played my local gig, the Ruskin Arms in East Ham. There were about 6 people and a dog in the crowd but they put on a show like they were playing in front of 6000! I was blown away and started going to every gig I could; after the guys gave me a lift back to London after a show, I slept on their sofa and basically never left! I shared a house with Widge and Mike at what became the band headquarters in Harlesden and went to every show with them.

At first, I just generally helped out with the equipment, loading and unloading the van, but after the band's lighting man Bryan had to give up, Pete asked me if I would like to take over. I absolutely loved it and after doing hundreds of gigs in every crappy venue in the UK, ended up working as the house lighting man at the Marquee club in London. This is where I really learnt what I was doing and lit some amazing acts including: It Bites; Metallica; Del Amitri; Psychic TV and The Who among many many others!

I started to get offered some tours by bands and spent many years touring all over the world with bands including The Stranglers, Dream Theater and John Wetton. I also worked for the British forces & toured doing shows for British troops in: the Falkland Islands; Bosnia; Cyprus and Northern Ireland. A great experience that took me to some amazing places!

Even though I was touring full time, I always did my very best to do IQ shows and have only missed a couple over the last 37 years!
After getting married and having a family I decided the time had come to get a real job. I stayed in the industry and now work for a company that manufactures rigging equipment. Our products are used on almost every live production around the world and recently saw me working on parts for the last few Kylie Minogue and Depeche Mode tours.
Working with IQ has always been a joy for me. I have always felt that on a good day they really are the best live band in the world! Over the years we have all been through so much together and I am proud to be involved.
I raise a glass to all of my IQ family colleagues over the years and here's to 40 more!

PS. In the words of Henry Root – "You're a fat old tart and your show's a disgrace!"
When i'm not listening to IQ...
Rex Orange County - Pony - Absolutely brilliant, can't stop listening to it!

Jonathan Coulton - Solid State - A concept album about the internet.  Perfect pop!

The 1975 - A brief inquiry into online relationships - Utter genius !

Dodie - Human - Not an album, an EP but I love it !

Guillemots - Through the window pane - The first Guillemots album, brilliant but anything by Fyfe Dangerfield is perfect !

Daisy Chapman - Good luck songs - I absolutely love Daisy & all the albums are brilliant !

Duke Special - Songs from the deep forest - Any of the Duke Special albums would do but this, to me, is perfect in every way !

Emily Maguire - Bird inside a cage - As the first track says, Beautiful !

I am also listening to Be Bop Deluxe, Little Feet, Nerina Pallot, David Sylvian, The Divine Comedy, Pugwash, 10cc & Peter Hammill amongst many others!
---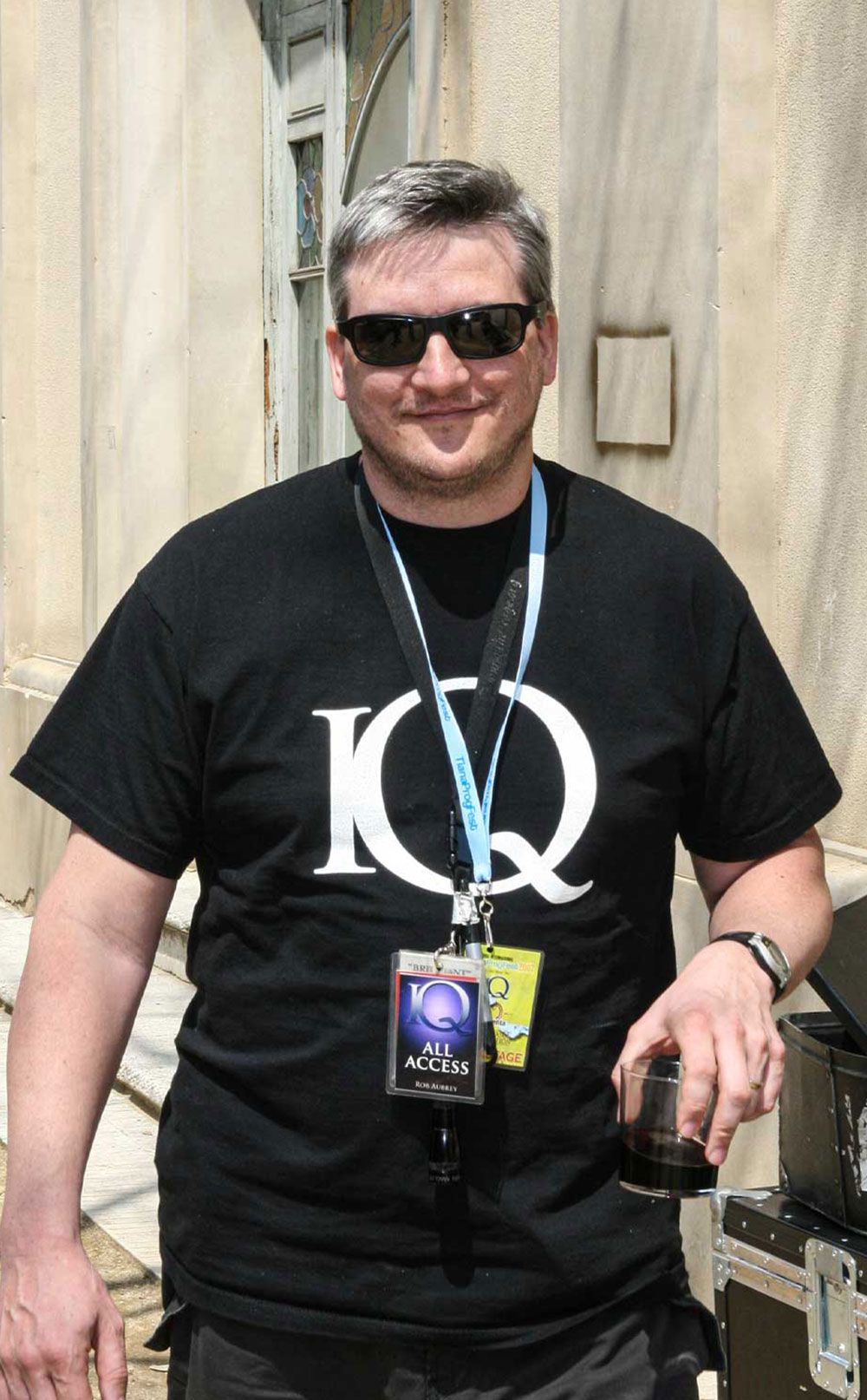 Rob
Sound Engineer
iCrew Since 1993
---
"As sound engineer, has the power to silence each of us at gigs, so we need to be nice to him. Always happy to point out our mistakes!"
---
I met IQ through Martin Orford whilst I was working on a Jadis Album  back in about 1992 and then I recorded IQ in the studio for a few days with a FAN CLUB EP … I think it was a bit of "Last Human Gateway" from there on my first gig with them was actually in LA at Progfest and have been working for them ever since on albums and Live shows.
When i'm not listening to IQ...
Generally, in all honesty, I don't get time to listen to music much nowadays as its a bit of a "Busman's Holiday" type of situation. So pretty much when i'm not working I tend to prefer the sound of silence ;-)
If I did listen to music it would generally be older songs from the 80's or things produced by my hero, Trevor Horn (Slave to the Rhythm / Frankie Goes to Hollywood / Seal etc…)

However, my Desert Island Disc, should I have to choose, would be Shaming of the True by Kevin Gilbert 
---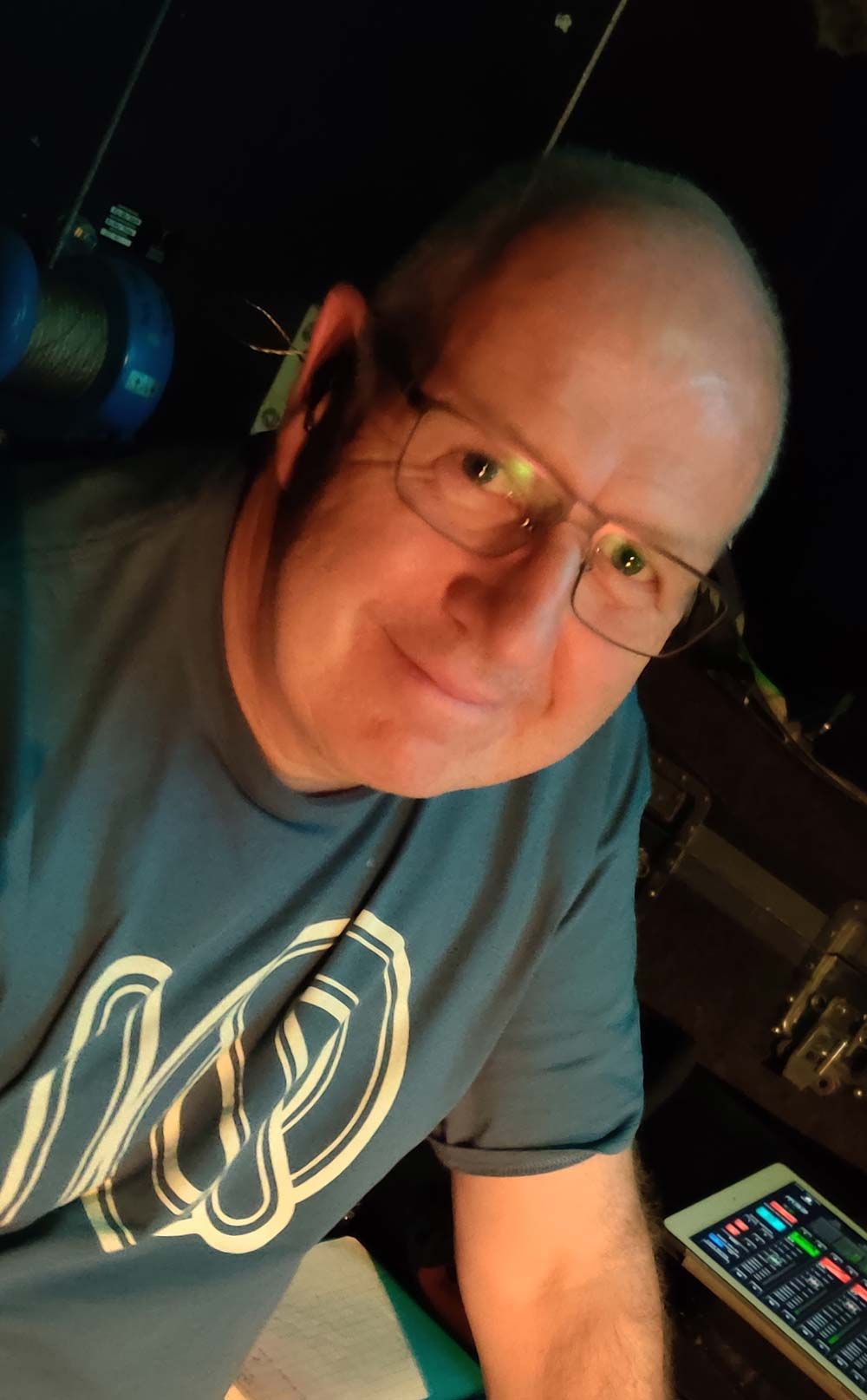 Niall
Guitar & Drum Tech / Stage Manager
iCrew Since 2010
---
"Whenever anything is going wrong when out on tour, this is the man you need at the helm. Has saved the day too many times to remember. Takes no hostages if anyone's at fault!"
---
It all started in a Geography class at Itchen College in 1975, when I sat next to a certain Michael Holmes. The rest is history:
I became a drummer and become a founder member of The Lens.
Mike and I go to see Genesis at Bingley Hall, Stafford and bump into Peter Nicholls.
The Lens morphs into IQ and I take photographs of them 1982 -1985
Big gap during which my only real contact is while recording and the occasional gig
I catch up with my old mates in 2007
Paul Cook rejoins
I become Paul Cook's Drum tech
I become Stage Right Tech
I become Stage Manager
I carry on doing stuff for IQ well into my eighties.
When i'm not listening to IQ...
Mourning the sad loss of David Bowie

Most of my favourite Bands/artists are now no more or disbanded which whilst sad is also great because they never got stale.

Huge fan of Elbow because of their quirky originality

Admiring classic songs and artists that when I was younger thought was my parents music but now see it for how good it really is.
---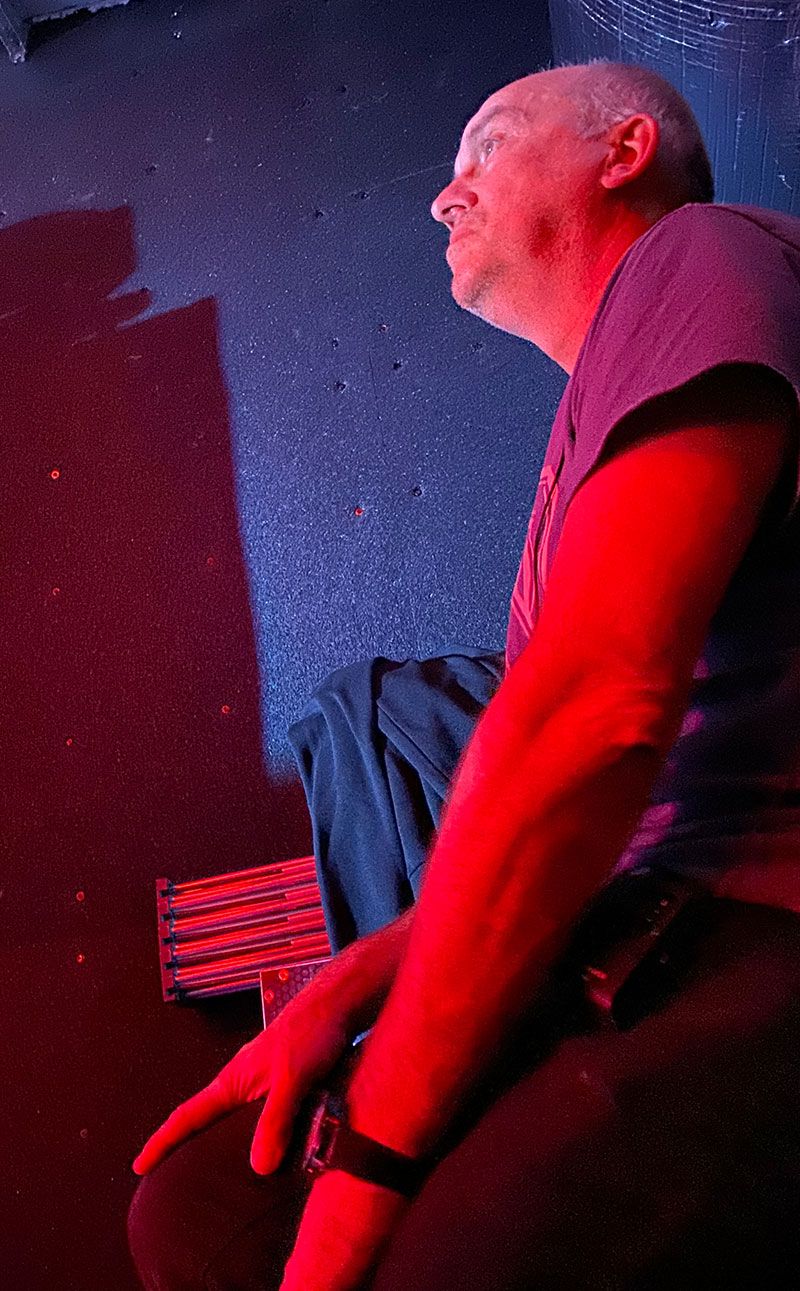 Andy
Bass & Keyboard Tech
iCrew Since 2016
---
"He's just so 'andy to have around when we're setting up at gigs! One of the few who dares look around the back of IQ's monitor rack."
---
I've been fortunate enough to know Tim since the early days of the millennium, when he came to work with me at a College in the North East. He'd suggested joining the crew a few times after rejoining the band but I'd resisted. He finally wore down my defences and I joined the crew in time for the 2016 Xmas Bash in Zoetermeer. I'm still getting my head around Neil's part Heath Robinson, part genius, keys rig, and the in-ears system, which lives Stage Left, has its moments. Tim's pedal-board/bass-pedals rig is comparatively light relief in comparison.
A barely reformed headbanger, I have a background that includes teaching and studying music technology, playing music and doing nerd stuff as hobbies.
Working as part of iCrew is a treat. I've travelled to all kinds of cool places, and a few odd ones, and seen a decent share of provincial Europe. When not on the road, I work on qualifications development and in my spare time I tinker with analogue and digital electronics, gig, write music and play shooters. The bits that are left, my family get.
When i'm not listening to IQ...
The Golden Age of Wireless - Thomas Dolby
Waiting for Miracles - Flower Kings
Elemental - Tears for Fears
Beaucoup Fish - Underworld
The Shaming of the True – Kevin Gilbert
The Dark Third – Pure Reason Revolution
Anomie and Bonhomie – Scritti Politti
Broadway the Hard Way – Frank Zappa
Katy Lied – Steely Dan
Sheer Heart Attack - Queen
---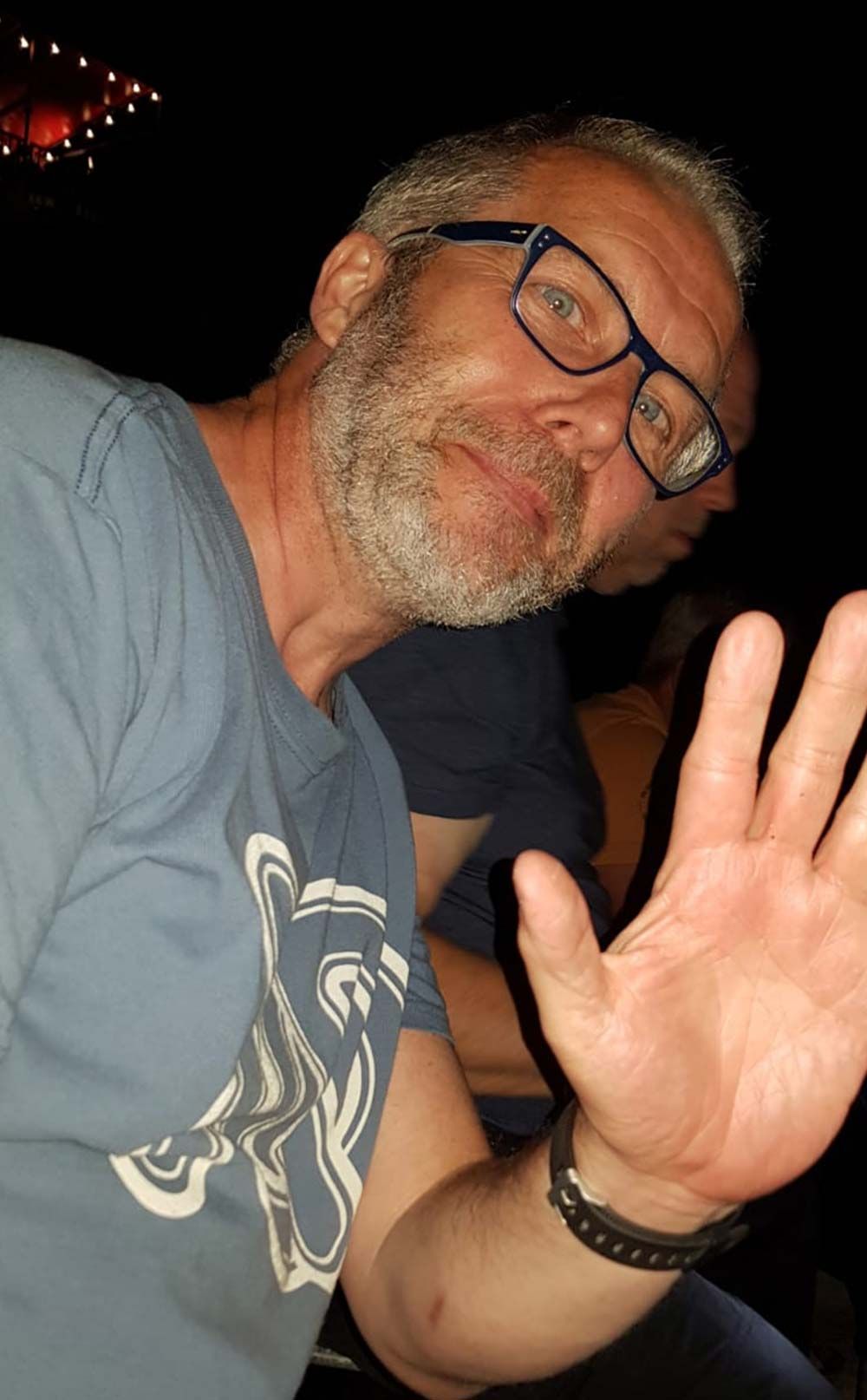 Malc
PROJECTIONS
iCrew Since 2019
---
"Walking comedy encyclopedia and all-round hot egg, capable of turning his hand to anything (up to about 270°)"
---
I got into IQ along with a few friends in 1983. My best memories of the time are going to gigs at The Royal in Guildford and The Marquee in London – particularly Live Aid night sticks in the memory. Other favourites are the pre-Subby gig in Newark and the subsequent launch nights at The Met in September 1997. My partner Mel is also into the band which is great, and we share a love of Subterranea as our favourite album.
Originally, I started helping out on a few things with the band, generally mucking in, loading, carrying etc. and over the years it just became more and more. I've also been involved with some of the re-release projects (The Wake boxset and the Ever anniversary set) and I have spent many an hour digitising band archives from old cassette and VHS tapes. I'm also good at keeping setlist at the end of the gigs by special request of one particular fan…
In any stressful times in set-up we can always get through it by quoting some old Monty Python sketches, or cracking up with the king of the keyboards Mr. Durant whilst quoting some Alan Partridge… "Dan! Dan! Dan! Dan!"
I've known everyone a long time in and around the band but was (am!) quite a shy so-and-so so tended not to mix very well and it's odd to look back now and think that people in the audience who I know very well now were also at those gigs so many years ago. I should have smiled and tried to mix more!
See you all at the next gig!
When i'm not listening to IQ...
Outside of IQ, I listen to a lot of other stuff but very little of it is Prog:  Suede, OMD, Biffy Clyro, The Stranglers, Dinosaur Pile-Up, Depeche Mode, Weezer, Coheed and Cambria, Ultravox, Chvrches, The Horrors, Mig15, Queen, Paul Heaton & Jacqui Abbott, ELO to name a few. 
I'm still into vinyl and that's my main way of listening, my two daughters Beth and Molly both have vinyl players too. My son Joe is heavily into his music too and plays guitar, drums and keys and is recording his own album.
The profile picture is me enjoying a well-earned tea break (honestly!) somewhere in Reichenbach between setting up and doing the projections for the Artrock Festival 2019.
---